Company info
HELESCO S.A., being a company which provides energy services, has been operating and will continue to operate in accordance with European and national energy policy, providing reliable services and actively contributing to the achievement of national goals. The following services are provided
Energy Audit
Law 4342/2015 (ΦΕΚ 143A 9/11/2015) harmonized the national institutional framework with Directive 2012/27 / EU, which states that non-SME companies are obliged to carry out energy audits. Furthermore, the Ministerial Decree οικ.175275 / 30.5.2018 elaborated on issues regarding energy auditors, energy audits, etc. Article 8§4 of the Ministerial Decree states that non-SME's are to register in the electronic Archive of Energy Controls: an Energy Audit Report, and/or the results of the implementation of energy management system (ISO 50,001).
HELESCO SA provides energy audits to industries and tertiary sector companies, ensuring technical sufficiency, confidentiality and financial performance. HELESCO SA, being a registered auditor approved by the Hellenic Ministry of Environment and Energy (Reg. No. 1360), is authorized to conduct any energy audit.
To date, HELESCO SA has conducted more than 40 energy audits for leading companies in the banking, retail, service and industry sectors.
Energy Management
The Energy Management System (EMS) is used to continuously and systematically determine energy flows and identify specific interventions that need to be taken to improve energy efficiency.
The EMS can be applied to small and large final energy consumers including energy-intensive industries, SMEs, public sector organizations, tertiary sector buildings and companies (e.g. department store chains), etc. Recognizing the need to promote energy management, HELESCO SA offers the following services:
Energy audit of installations (collection of primary energy data and operating conditions, measurements with HELESCO's special equipment).
Energy report (evaluation of the current situation, identification of points that call for improvement, proposal for the implementation of an energy management system).
Thorough examination of the company's facilities, to identify and inform the management of further intervention options at the levels of systems, subsystems, or individual equipment.
Design and installation of energy monitoring and management system.
Monitoring the operation and energy consumption of installations.
Analysis of the recorded results, determination of energy indicators, determination of energy consumption reference levels, and drafting of an energy efficiency improvement programme.
Support for company certification according to the ISO 50001 standard.
Energy Performance Contract (EnPC)
HELESCO SA, by Ministerial Decree ΔΕΠΕΑ/ Γ / οικ. 176381 / 6.7.2018 is a registered Energy Service Company (Α΄ Category providing services with EPC).
The following procedure is followed in projects with EPC
Energy audit
Design (analysis and prioritization of energy saving interventions depending on the cost-benefit ratio)
Signing of the EPC
Implementation
Project Monitoring – Energy saving estimation according to IPMVP
In accordance with EPC requirements, HELESCO SA guarantees the project's energy savings. The company's fee depends entirely on the results.
Due to the current economic situation and the need to reduce operating costs, the EPC is the appropriate, technical and economic solution for companies in the industrial and tertiary sector.
The energy saving interventions are technically and economically adapted to the company's needs.
Energy Studies
Studies on energy efficiency in tertiary sector buildings and installations (public and private) as well as in industries.  
Energy Planning
Medium-term energy planning at individual, regional and national level.
Participation in European Programs

Project reference
Energy Efficient heating and cooling in Offices
Energy Performance Contracting
The project concerns the implementation of control measures to improve energy efficiency for heating and cooling. The project was 100% funded by helesco A.E. and is implemented under an Energy Performance Contract in accordance with the quality criteria of the European QualitEE project under the supervision of CRES. An annual energy saving of 20% is achieved as regards heating and 8% as regards cooling (4,754 l of heating oil and 147,789kWh of electricity consumption before the interventions, and 3807 l of 136.906kWh of electricity afterwards).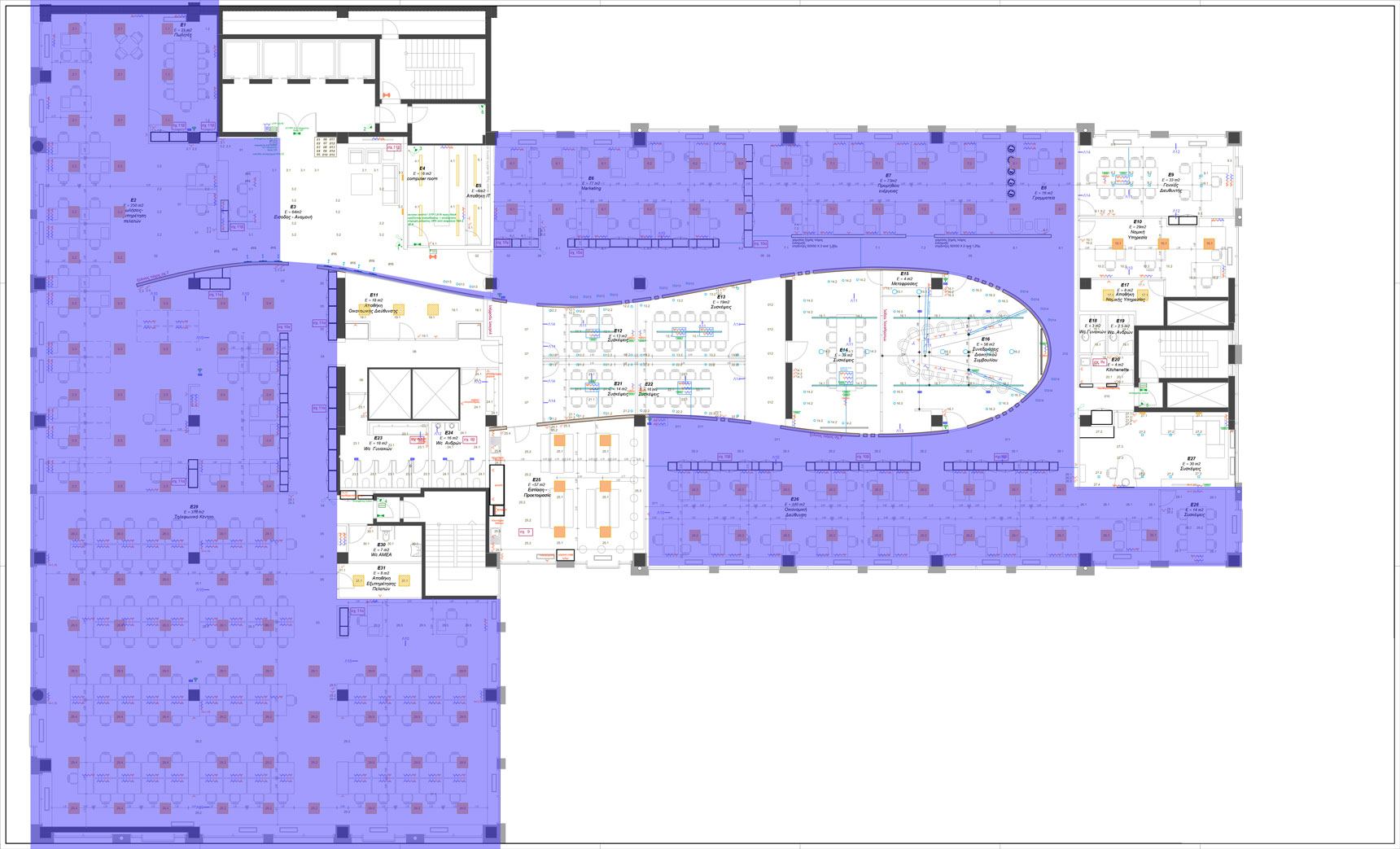 Project reference
Lighting Retrofitting Project in Retail Store
Energy Performance Contracting
Retrofit existing traditional steam traps with venturi steam trap technology. Steam generation savings of 8% achieved.